Peace Orders vs. Protective Orders
Sept. 13, 2023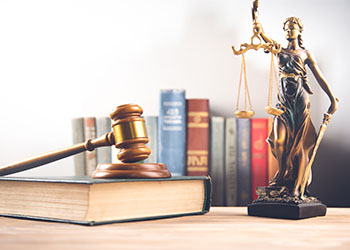 When someone feels threatened or scared for their safety, they have the opportunity to obtain a protective or peace order in the state of Maryland. These two orders are designed to provide protection to those who have been a victim of abuse or otherwise feel unsafe. While protective and peace orders serve the same purpose—to order the abuser to refrain from committing certain acts against the petitioner—there are some notable differences between the two.
If you are not sure what type of order is more appropriate for your situation or do not know how to get started, turn to Mohammadi & Humayun, LLC. Our family law attorneys in Rockville, Maryland, can explain your options and assist you in filing a peace or protective order. Keeping you and your family safe is our number one priority. Reach out today so we can provide you with immediate answers to your questions and address all of your concerns. We also serve Howard County, Montgomery County, Fredrick County, and Prince George's County.
What Are Protective Orders?
Filing for a protective order allows victims of domestic violence to request relief to keep them safe from abusers. Since protective orders are more appropriate for protection against domestic violence, not everyone is eligible to request this type of order in Maryland. Eligible individuals are those who have a current or previous relationship with the abuser and include:
Former spouses.

Current spouses.

Individuals related by marriage, blood, or adoption.

Cohabitants who have lived for at least 90 days within a year before the filing date.

Parents (stepparents) and children (stepchildren).

Elderly and disabled individuals as well as other vulnerable adults.

Individuals who share children.

Individuals who have had a sexual relationship within a year before the filing date.
For the purposes of requesting a protective order in Maryland, abuse is defined as assault, stalking, sexual offense, revenge porn, false imprisonment, and any act that causes serious physical harm or places the petitioner in fear of imminent physical harm.
What Are Peace Orders?
Peace orders and protective orders in Maryland share many similarities. However, peace orders apply to individuals who are not related to or living with one another. In other words, the petitioner and the respondent could be just friends, acquaintances, neighbors, or even complete strangers. Under Maryland law, a person can request a peace order only if they are not eligible to file for a protective order.
There is also a broader list of acts that qualify as "abuse" when filing a peace order compared to a protective order. In addition to the acts covered by the statute for protective orders, a peace order is also available to those who have been subject to malicious destruction of property, trespassing, visual surveillance, and misuse of electronic communication or telephone facilities and equipment.
Types of Relief Available
Both peace and protective orders are used to make the respondent refrain from certain acts. However, protective orders may help the petitioner seek additional types of relief, such as:
Ordering the respondent to move out from their shared home with the petitioner;

Ordering the respondent to surrender any firearms in their possession;

Seeking temporary custody of children; and

Seeking temporary financial support.
Generally, courts order a minimum amount of relief to protect the petitioner in peace orders, while those seeking protective orders may be able to get broader protections. Each case is unique, which is why the appropriate type of relief depends on the specific circumstances of the petitioner's case.
How to File a Peace or Protective Order
In Maryland, both circuit and district courts have jurisdiction over protective orders. The petitioner does not have to pay a filing fee when seeking a protective order and is not subject to time restrictions to file the order. Under Maryland law, the petitioner can request a protective order any time after the abuse has occurred, though it is generally best to file as soon as possible to prevent future abuse.
When filing a peace order, you will have to go to the district court as circuit courts do not have jurisdiction over these orders. Unlike protective orders, peace orders also come with both a filing fee and a service fee. However, the filing fee may be waived for those who qualify as "indigent petitioners." Requesting a peace order also requires the petitioner to prove that:
The abusive act occurred within 30 days of the filing date; and
The act is likely to occur again.
As you can see, seeking a peace order may be more complicated compared to protective orders in Maryland as there are additional restrictions and requirements when filing the former. That's why it's in your best interest to work with an experienced attorney. We're here to provide support and guidance throughout every step of your legal journey.
Understanding Your Rights and Options
Navigating the legal system to obtain a protective or peace order may seem daunting and overwhelming, but you do not have to go through this alone. Consider contacting our attorneys at Mohammadi & Humayun, LLC to get dedicated and compassionate guidance through the legal process during this difficult time. When working with us, your case will be our priority because we realize the need for urgency in these matters. Call today for a case review.