Personal Injury FAQs
Feb. 8, 2023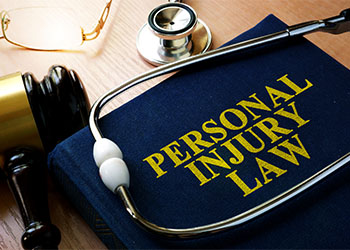 In Maryland, victims of personal injury or negligent accidents may be entitled to pursue fair compensation through an injury claim or lawsuit. However, understanding the state's personal injury claims process and the steps to take after an accident or injury can help make your case feel more manageable. An experienced Maryland personal injury attorney can answer some of your frequently asked questions about personal injury in the state.
At Mohammadi & Humayun, LLC, we provide personalized legal guidance and compassionate representation to clients in their personal injury cases. As your legal counsel, we can evaluate every detail of your situation, inform you about what to do after an accident, and analyze your legal options to recover damages. Our firm proudly represents clients across Rockville, Howard County, Montgomery County, Fredrick County, and Prince George's County, Maryland.
Filing a Personal Injury Claim in Maryland
Maryland is a fault state for auto accidents. This means that the person who caused your injury or accident (the at-fault party) will be held financially liable for your medical bills, property damages, and other accident-related losses.
What Are the Options to Recover Damages?
To recover damages after an accident or personal injury in Maryland, you can proceed by:
Filing a claim with your own insurance carrier.

Filing a third-party claim against the insurance provider or the at-fault party.

Filing a personal injury lawsuit against the at-fault party in civil court.
A seasoned attorney can review all of the facts of your unique circumstances and determine the best way to proceed with your claims.
Frequently Asked Questions about Personal Injuries:
What should I do after an accident?
When involved in an accident, the next steps you take – or do not take – are crucial to the outcome of your claim. Here's what you should do after an accident, where possible.
Stay calm. Carefully exit your car and get to safety.

Call 911 to get immediate medical attention for your injuries.

Report the incident to the nearest local police department.

Document your injuries and collect accident scene photos, police reports, and witness testimonies.

Document your medical records, expenses, and other treatments received.

Document your personal account of the accident and the effects on your daily life and work.

Notify your insurance provider about the accident.
Hire an attorney to help file your claims and negotiate a fair settlement with the insurance carrier.
What if I was partially at fault?
Maryland operates using the pure contributory negligence principle. According to the rule, an accident victim may only recover compensation for their injuries if the other party was totally (100%) responsible for the injury or accident. Therefore, under Maryland's pure contributory negligence rule, you will be completely barred from seeking damages if you were partially at fault for the accident.
I don't feel hurt. Should I still see a doctor?
After an accident, even if you don't feel hurt or you believe your injuries are minor, you should still see a doctor for both personal and legal reasons. An experienced physician can detect hidden injuries and symptoms, recommend the necessary treatments, and help you through your recovery.
Also, getting prompt medical treatments can ensure proper documentation of your injuries, ensure compliance with insurance requirements, and help avoid possible issues with the insurer when filing your claims.
Should I talk with the insurance adjuster?
No. Nothing good ever comes out of speaking with an insurance adjuster. The claims adjuster can give your words a different interpretation, use your statement to undervalue your claims, or use them against you in court.
Also, the claims adjuster can ask contradictory questions to create inconsistencies in your statements. Hence, you should always consult with your lawyer – before speaking with an insurance adjuster – for detailed guidance and to help protect your best interests.
How long do I have to file a personal injury claim?
The time limit or maximum time period for filing a personal injury claim is referred to as the statute of limitations. In Maryland, the statute of limitations for most personal injury cases is three (3) years from the date the injury or accident occurred.
What if I'm injured, and the other party has no insurance?
However, never file a claim or lawsuit against an uninsured at-fault driver. Oftentimes, uninsured drivers are unable to pay the amount of compensation for claimant's injuries and damages. Alternatively, you can file an uninsured driver's claim with your insurance provider.
Who pays for the damages after an accident?
In Maryland, drivers are required to carry minimum liability insurance coverage. After an accident or injury, the at-fault driver's insurance coverage will pay for your medical expenses, vehicle damages, lost wages, and other potential damages. You will file an injury claim with the at-fault party's insurer, and you should be eligible to recover damages up to their coverage limits.
Do I need to hire a personal injury attorney?
After an accident or when filing your injury claim, hiring a practiced attorney is imperative. Your legal counsel can help file your claims, walk you through every legal step involved, and handle all communications and negotiations with the insurer on your behalf. In addition, you should retain an attorney specializing in personal injury law. They are well-versed in the specific statutes and rules addressing liability in personal injury and accident cases.
Experienced Guidance When You Need It Most
Hiring a seasoned personal injury attorney is imperative for proper guidance and to improve your chances of the most favorable outcome in your claims. At Mohammadi & Humayun, LLC, our attorneys have devoted their careers to advocating for the best interests of personal injury victims and their families. Using our extensive experience, we will guide you through the complex claims process and help you pursue the rightful financial compensation for your injuries and damages.
Contact us at Mohammadi & Humayun, LLC, today to schedule a simple case assessment with reliable personal injury attorneys. Our trusted legal team can offer you the vigorous representation, support, and reliable guidance you need in your personal injury claims. We're proud to serve clients across Rockville, Howard County, Montgomery County, Fredrick County, and Prince George's County, Maryland.