The First 72 Hours After an Accident
Dec. 7, 2022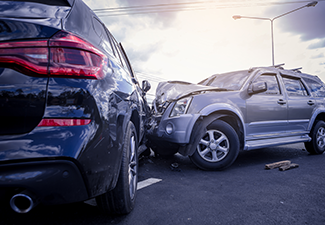 Dealing with an accident in Maryland can be frustrating for you and your loved ones. With so much to deal with, the situation can easily overwhelm victims and their families. That's why it's so important to reach out to skilled legal advocacy.
If you live in Rockville or neighboring areas in Montgomery County, Prince George's County, Howard County, and Fredrick County, reach out to our firm. At Mohammadi & Humayun, LLC, we're prepared to offer skilled assistance and compassionate guidance every step of the way. Set up a one-on-one consultation with our team as soon as possible.
What to Do in the First 72 Hours Following an Accident in Maryland
The first 72 hours after an accident occurs are incredibly important. Let's review what to do during that time so that you're prepared for your next steps.
First, seeking medical care is critical. Going to the emergency room is not always necessary. However, the severity of an accident may warrant an emergency room visit. Visiting a general practitioner or chiropractor is also recommended to ensure injuries receive the care and follow-up they require. Some injuries may not manifest themselves until days or even weeks after the accident, so seeing your primary care doctor is important.

Next, calling the police is essential. The best time to call the police is at the accident scene, even if it's a minor fender-bender. Please note that involving the police helps prove claims down the road. The police report is a crucial piece of evidence insurance companies and courts use to determine liability in an accident.

Documentation is an extremely important part of proving a claim. Here is a breakdown of the documentation needed following an accident:

The other driver's information (license, vehicle registration, name, phone number).

Witness accounts, including name and contact information. Witness accounts must be included in the police report. Nevertheless, insurance companies will contact witnesses afterward to provide additional statements.

The police report must include all relevant driver information as well as a detailed description of the accident. Victims can choose to have the police report amended afterward to include additional details and information.

Critical documentation includes medical information, doctor's notes, hospital bills, and emergency room reports. Medical reports should contain a description of injuries and their severity. This information is highly useful when proving a claim.

The victim's account of what occurred. Victims must provide their version to the best of their recollections.

The passengers' testimony in a traffic accident, if any, is an important piece of evidence to corroborate accident accounts.

Dashcam footage, if available, can be extremely useful. Security or traffic camera footage is a great third-party source of information used to corroborate accounts.

Accident victims must notify their insurance as soon as possible. It is sometimes possible to call insurance companies at the accident scene. However, doing so is not always possible. Keep in mind that most insurance policies come with a notification window following an accident. This notification window can range from 30 to 90 days or more, depending on the specific policy. Once this window has passed, insurance companies may be reluctant to accept a claim.
When Should You Hire a Personal Injury Attorney in Maryland?
Seeking legal counsel from a trusted attorney in Maryland is always a good idea. A personal injury attorney supports accident victims when they need help the most. An experienced lawyer helps victims review all their options and choose the best course of action for their unique situation.
Please note that the severity of injuries should not determine when to hire a personal injury attorney. All personal injuries, major or not, require compensation. So, the best time to hire a personal injury attorney is at the beginning of the claim process. A trusted attorney not only helps speed up the process but also provides the follow-up that victims cannot do while they recover from their injuries.
Ultimately, the right kind of personal injury attorney in Maryland is a compassionate professional who understands victims' pain. The best attorneys try to empathize with their clients' suffering and listen to their stories. These attorneys strive to help their clients and their loved ones get the compensation they deserve.
Practical & Purposeful Legal Advocacy
At Mohammadi & Humayun, LLC, we know what it is like to feel frustrated and confused following an accident. That is why we strive to do our best to support our clients. We stop at nothing to ensure our clients get the help they need when they need it most. If you or someone you love has been injured in an accident in Montgomery County, Prince George's County, Howard County, Fredrick County, or anywhere else in Maryland, reach out to us. We are experienced professionals who are standing by to help you pursue a path forward.