The Importance of Fighting Your DUI Charge
Sept. 6, 2023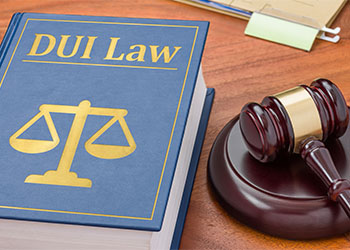 The justice system has little tolerance for impaired driving, which is reflected in increasing DUI charges. These charges will carry throughout your life, causing an overwhelming amount of stress.
If you are facing a DUI charge, it is vital to seek legal representation to get the best possible result. A reliable criminal defense attorney can assist you during these challenging times while keeping your best interests in mind.
At Mohammadi & Humayun, LLC, we represent clients facing a DUI charge in Maryland, including those in Rockville and in Frederick, Howard, Montgomery, and Prince George's counties. Every criminal charge is worth fighting, and we are committed to helping you do it.
What Are the Penalties for a Maryland DUI Conviction?
There are two types of impaired driving charges under Maryland law. If your blood alcohol content (BAC) is 0.07% or higher, you will be charged with driving while impaired by alcohol. If your BAC is 0.08% or more, you will be charged with driving under the influence of alcohol. The second is more serious, but the less serious charge actually makes Maryland's BAC limit among the lowest in the nation.
You face a number of potential criminal penalties for a DUI in Maryland. The severity of those penalties depends on multiple factors, such as your age, BAC, previous DUI convictions, whether you hold a commercial driver's license, the presence of a minor in the vehicle at the time of the stop, and whether you cause an accident while driving impaired and injure or kill someone else.
DUIs in Maryland are misdemeanor offenses unless the impaired driver causes serious injury or death. However, do not think that a "misdemeanor" equates to a slap on the hand if you are convicted. The lengths of time, fine amounts, and other penalties will vary based on the previous factors. However, you can categorically face the loss of your driving privileges, substantial fines, a jail or prison sentence, and the assignment of points to your driver's license. You may be required to fulfill community service, undergo treatment counseling, participate in victim impact panels, and be required to install and maintain an ignition interlock device (IID) on your vehicle.
What Other Consequences Might I Face for a Maryland DUI Conviction?
Legal penalties are not the only consequences you may be forced to deal with if you are convicted of DUI in Maryland. Some of these may last longer and cause you more stress than criminal penalties.
If you hold a professional license or certification, a DUI conviction may be grounds for revocation. Even if you don't hold one, you may still lose your job, especially if you work in certain sectors, such as education, law enforcement, government, and more. Moreover, a DUI conviction on your record may prohibit your hiring for employment in the future or make it more difficult.
Auto insurance companies charge significantly higher premiums for those convicted of DUI, even long after your full driving privileges are restored. That is because your history makes you a higher risk to insure. If you are required to install an IID, you will need to purchase SR-22 coverage, which is pricey.
A conviction will also take a massive toll on your personal relationships. A parent's prohibition from driving their children creates a hardship on the other parent and others, not to mention the children themselves. Someone else will have to shoulder many responsibilities you used to bear. Moreover, you could face losing custody or parenting time with your kids while your driving privileges are revoked or restricted.
What Are Some DUI Defense Strategies?
Of course, the strategies employed by your DUI defense attorney will be based on your specific circumstances. Rest assured that when fighting a DUI, attorneys like Mohammadi & Humayun, LLC, will use every possible strategy in your defense.
We will investigate law enforcement's assertion of probable cause for the stop. A finding of a lack of probable cause renders every other piece of evidence inadmissible because the stop itself was unlawful.
We will also challenge law enforcement's compliance with legal procedures they must follow before and during the arrest. Testing procedures and requirements for maintenance of testing equipment must be strictly complied with. Evidence to the contrary may result in the dismissal of DUI charges.
We may be able to produce evidence that shows you were not, in fact, intoxicated at the time of the stop, despite what law enforcement alleges or the tests show. Other than faulty test equipment and procedures, there are conditions that can render a falsely high BAC result. These include some prescribed and over-the-counter medications; certain foods and nonalcoholic beverages; mints, gums, mouthwashes, and flavorings; and certain chronic and acute health conditions.
Is a DUI Charge Worth Fighting?
The potential to avoid a criminal conviction on your record, the legal penalties and life-altering consequences, the costs of conviction, and an unjust conviction are surely worth the battle.
The opportunities to challenge the evidence against you at all levels should convince you as well. If there is even a small chance you might have the charges dropped, dismissed, or found not guilty of the crime, it is essential to fight for your rights.
Get Smart About Your Charges
We understand the negative impact a DUI conviction has on the lives of our clients. That is why we are committed to doing everything we can to minimize the damage or eliminate it completely.
Don't accept a DUI conviction quietly. Put the experience of Mohammadi & Humayun, LLC, in Rockville, Maryland, in your corner.