What Is Personal Injury Protection Insurance in Maryland?
Dec. 29, 2022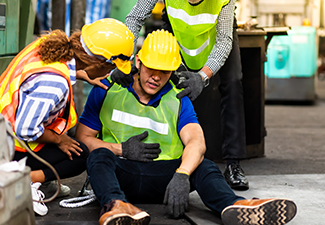 Even if you've never been involved in a car accident in Maryland, you should still be familiar with what you should do in the event of one.
Specifically, you'll want to educate yourself on the different types of insurance coverage that may come into play and how each of them can help you pay damages. One kind of coverage that many people don't fully understand the importance of is personal injury protection (PIP) insurance. Many drivers unknowingly go without PIP coverage and this often results in not getting the compensation they desperately need.
To speak with a personal injury attorney about your options for filing a PIP lawsuit after an accident, contact our office in Rockville, Maryland. At Mohammadi & Humayun, LLC, we're able to serve accident victims throughout Maryland, including Montgomery County, Prince George's County, Howard County, and Fredrick County.
What Is PIP Insurance?
It's always surprising how many drivers can't answer the question, "What is PIP insurance?" since it's a relatively low-cost and effective type of coverage. PIP insurance (also called "no-fault" auto insurance coverage) is optional in Maryland, but if you do opt to purchase it, it provides immediate funds to cover lost wages (up to 85% of your regular income) and medical bills after an accident. PIP can cover yourself as the driver, any passengers in your vehicle regardless of whether they're related to you, the other driver and passengers in their car, as well as any pedestrians that were injured in the crash. Importantly, this coverage can be used whether or not you're found to be at fault for the accident occurring. This can be incredibly useful because you won't have to wait for an insurance investigation and the coverage can be used immediately. PIP can only be used for medical expenses and to reimburse you for lost wages but not for any property damage.
The cost of this coverage will vary depending on your insurance provider and your policy, but on average, drivers can expect to pay around $50 to $100 a year for PIP. The payout will also vary, but typically ranges from $2,500 to $5,000 for each individual who's been injured. This means that if the driver, a passenger, and a pedestrian were all injured as a result of the accident, they all can file a claim for the full coverage amount unless they are barred from doing so. The only reason someone wouldn't receive this coverage is if they voluntarily declined it.
Why Should I Have PIP Coverage?
Everyone can benefit from carrying PIP insurance — it can end up covering thousands of dollars in medical expenses and lost wages. The most obvious benefit of PIP is that it can pay out immediately for everyone who's been injured regardless of who's ultimately found to be at fault for the accident that occurred.
Another benefit of this type of coverage is that, as the policyholder, you'll never be penalized in the form of higher premiums. Per Maryland state law, insurance companies are barred from increasing your premiums when anyone makes a claim against your PIP insurance. It's worth noting, however, that they do reserve the right to increase your premium for claims against your comprehensive or collision coverage which may occur in conjunction with a PIP claim.
If you don't carry PIP insurance, you could be left facing medical bills and lost income from being out of work. While it's true that this may eventually be paid by a settlement you reach with the other driver, this could take several months or even over a year to sort out.
How Do I Make a Claim Through My PIP Insurance?
If you do decide to carry personal injury protection, you should be able to answer the question, "How do I make a claim through my PIP insurance?" While this is a relatively straightforward process, it's often helpful to enlist the services of an attorney to ensure you're getting fully compensated. Additionally, an experienced attorney can help you troubleshoot and negotiate any claims made against you. It can be especially useful to work with a lawyer if you feel you were at fault (even partially) for the accident occurring because this can affect the total amount of damages you receive. You'll always want to file a PIP claim as early as possible so your immediate expenses can be covered. Although you can technically still qualify for PIP coverage if you file later, there is a one-year statute of limitations and after this time, you won't be able to receive any coverage this way.
Mohammadi & Humayun, LLC Can Help
Maintaining and paying for auto insurance is a necessary expense if you choose to have a car, and every policy will offer choices on what you want to include in your plan. Of these options, PIP coverage is perhaps the most important. If you have more questions about this or a recent car accident you were involved in, call us at Mohammadi & Humayun, LLC, in Rockville, Maryland to speak with an attorney.