What You Should Know Before the Insurance Adjuster Calls
Feb. 8, 2023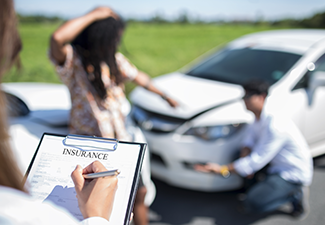 Under Maryland law, victims of negligent accidents may be eligible to seek damages by filing an injury claim. After filing your personal injury claim, you may receive a call from an insurance adjuster requesting more information about your injury or accident. Essentially, it is never advisable to speak with a claims adjuster without experienced guidance and representation to avoid hurting your case unintentionally.
At Mohammadi & Humayun, LLC, we have the diligence and expertise to assist, guide, and represent clients in their accident claims. Our highly-skilled Maryland personal injury attorneys can review every detail of your unique situation and enlighten you about what you need to know before the insurance adjuster calls. Also, we will represent you compassionately and help negotiate a fair settlement with the insurance provider. Our firm proudly serves clients throughout Rockville, Fredrick County, Montgomery County, and Howard County, Maryland.
Who Is an Insurance Adjuster?
An insurance adjuster – also known as an independent claims analyst, claims adjuster, or claims specialist – is an expert who is often beseeched to review, investigate, and settle accident and personal injury claims. The claims adjuster will assess every aspect of the case and help determine fair compensation for the plaintiff's injuries, damages, or losses.
The Insurance Adjuster's Role
Here are some of the duties and obligations of the insurance adjuster:
Evaluate and settle personal injury and accident claims

Review the terms of the insurance policy and what is covered.

Determine the full extent of the victim's injuries and damages

Determine the fair settlement amount for the claimant's injuries, damages, or losses.

Interview the plaintiff and other witnesses to determine the rightful compensation

Work together with personal injury attorneys on insurance claims when required.

Negotiate a fair settlement with the plaintiffs and their attorney.

Approve settlement amounts and make sure plaintiffs are fully paid.

Ensure transparency throughout the claims process.

Deny fraudulent or false claims

Reach out to the plaintiff's physicians or employers to divulge fraudulent or false claims.

Recommend a private investigator to evaluate and investigate the injury claims if necessary.
Additionally, the claims adjuster may call the injured person asking for a recorded statement or additional details about the accident or injury.
Requests for a Statement
When investigating a claim, the insurance adjuster may want to know more about the events leading to the accident. The claims specialist may ask you different questions about how the accident happened, who you think was responsible, and what you did afterward.
Generally, it is never advisable to speak with an independent claims analyst without proper guidance from your attorney. Unknown to you, the insurance adjuster may:
Interpret your words differently or wrongly.

Take your statement out of context.

Use your statement to reduce your compensation or undervalue your claims

Ask contradictory questions, which would likely create inconsistencies in your statements.

Use your statement against you during negotiations or in court.
Unfortunately, you may end up hurting your case inadvertently if you agree to speak with the claims specialist without your lawyer's consent. A seasoned attorney can enlighten you about what to say – or avoid saying – when the claims adjuster calls.
What to Say If You Choose To Give a Statement
However, should you decide to speak with the independent claims analyst, you should keep the following in mind:
Ask the claims specialist not to record your statements, discussions, or conversations.

Keep your discussion or statement brief.

Never admit guilt or that you were responsible for the accident or your injuries.

Do not provide additional information when not asked.

Do not respond to any question you're unsure of.

Do not sign any document without your lawyer's approval.
Generally, to protect your rights and ensure that you do not make statements that can hurt your case inadvertently, politely decline the insurance adjuster's request for a discussion or statement with you.
What Information Will They Ask Me to Provide?
Furthermore, when a claims specialist reaches out to you, here are some information and documents that you may be asked to provide:
Personal details such as your full name, phone number, address, and employer's information.

Relevant information about your injuries, property damages, and other accident-related losses suffered.

Your personal account of the accident, including when, how, and where it happened, the type of accident, how many cars were involved, and who was responsible for the incident.

Details about your treatments received, medical bills, and other health records that can help with your injury claims.

Photos of the accident scene or your injuries.

Identities of witnesses and testimonies or statements made by them.

Independent medical examinations (IME)
A practiced personal injury attorney can handle all negotiations and discussions with the insurer and insurance adjuster on your behalf brilliantly and effectively.
Compassionate Legal Assistance
Claims adjusters are known to work for the insurance company. Both are looking for ways to deny or undervalue your claims and may be unable to protect your best interests. At Mohammadi & Humayun, LLC, our attorneys are committed to handling personal injury cases and advocating for the legal rights of accident victims and their loved ones.
As your legal team, we will review every detail of your unique situation and explore your possible legal options to pursue damages. Also, our reliable legal team will fight compassionately to protect your rights, handle all communications and negotiations with the insurance company, or take additional legal action where required.
If you've received a call from the insurance carrier's claims adjuster asking you about your claims, contact us at Mohammadi & Humayun, LLC, today for a simple consultation. Our knowledgeable attorneys can offer you the personalized legal guidance and advocacy you need to navigate crucial decisions in your case. We proudly represent clients across Rockville, Fredrick County, Montgomery County, and Howard County, Maryland.