Common Misconceptions About Car Accident Claims in Maryland
March 27, 2023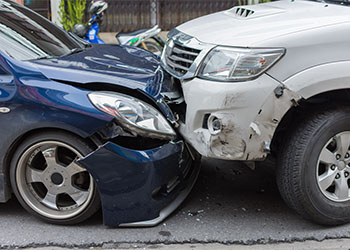 According to Maryland personal injury laws, car accident victims are entitled to pursue compensation for injuries and damages suffered by filing a claim or lawsuit against the at-fault party. Nevertheless, there is different misleading information about the Maryland car accident claims process. For this reason, consulting with an experienced Maryland personal injury attorney is vital for proper guidance and to ensure a successful claim.
At Mohammadi & Humayun, LLC, we are poised and ready to support and represent clients in their auto accident cases. Our reliable attorneys can work to understand every aspect of your case, tell you about your various legal options to recover damages and help clear up misconceptions about the claims process. We're proud to serve clients across Rockville, Prince George's County, Fredrick County, Howard County, and Montgomery County, Maryland.
Common Car Accident Myths and Misconceptions in Maryland
There are several collective popular opinions and false assumptions about the car accident claims process in Maryland. This usually makes it difficult and confusing for accident victims to seek fair compensation following their injury or accident. Here are some common myths and misconceptions about car accident claims in Maryland and a brief explanation of why they're not true:
Misconception #1: My Own Insurance Will Be Responsible for Covering Medical Costs and Damages to My Car.
This is a common misconception. Maryland is an "at-fault" state for car accidents. According to Maryland's fault laws, the driver responsible for the car crash or your injury (the at-fault party) will be held financially and civilly liable for your medical expenses, property damages, and other accident-related losses you sustained. In order to recover damages, you can do the following:
File a first-party claim with your own insurance carrier.

File a third-party claim against the insurer of the at-fault driver.

File a personal injury lawsuit in civil court against the at-fault driver.
Misconception #2: I Don't Need to Seek Medical Attention Because I Feel Okay.
This is not true. Many accident victims don't often consider it necessary to seek medical treatment because they weren't injured or feel okay after the incident. However, regardless of the extent of your injuries, you still need to get immediate medical treatments.
Generally, seeking medical help is crucial for your safety, health, and general well-being. An experienced physician can assess the magnitude of your injuries, find hidden symptoms and injuries, give you the necessary treatment, or refer you to a specialist.
Additionally, all your medical reports and treatments will be properly documented. This ensures that you comply with the requirements of the insurance provider, and you can avoid potential issues when filing your personal injury or accident claims.
Misconception #3: If It's a Minor Accident, It's Not Necessary to File a Police Report.
This is another common misconception. According to Maryland laws, a driver involved in an auto crash must file a report with the Maryland Motor Vehicle Administration or law enforcement if the accident results in bodily injury or death of a person. However, you will have up to 15 days to file the accident report. Also, you will need the police report as evidence or documentation while filing your insurance claims.
Misconception #4: I Can File a Personal Injury Claim Even if I Was Partially At Fault.
This is not true. Unfortunately, being partially at fault for a traffic crash in Maryland prevents you from seeking damages. Maryland operates using the pure contributory negligence principle. Under the rule, an accident victim may only seek damages if the other party was completely (100%) at fault for the accident or injury. Therefore, you will be barred from pursuing compensation even if you were found to be 1% responsible for the traffic collision.
Misconception #5: I Don't Need an Attorney to File a Personal Injury Claim.
However, filing a personal injury claim after an accident usually involves a lot of complex procedures. Due to your limited knowledge of the process, you may not understand the requirements and procedures for filing.
Therefore, you need to retain a highly-skilled car accident attorney to protect your rights and guide you through the legal procedures involved. In addition, your lawyer can handle all negotiations with the insurance provider and help you pursue your rightful financial compensation.
Understand Maryland Car Accident Laws
Being involved in a traffic crash can be emotional and unsettling. While you may be eligible to pursue damages, knowing what to expect and being able to differentiate between facts and fiction can help make your case feel more manageable. At Mohammadi & Humayun, LLC, our attorneys have devoted their careers to advocating for the best interests of car accident victims and their families.
As your lawyers, we can analyze all of the facts of your case carefully, help identify the liable party, and determine the best way to proceed with your claims. In addition, we will fight compassionately for your legal rights and help you seek fair financial compensation for your injuries, damages, and losses.
Contact us at Mohammadi & Humayun, LLC, today for a consultation with practiced personal injury lawyers. Our reliable legal team can walk you through the claims process and help you navigate crucial decisions in your accident case. We proudly serve clients across Rockville, Prince George's County, Fredrick County, Howard County, and Montgomery County, Maryland.